Well I broke down this week and bought a
Scotch Thermal Laminator
. I have been seeing these for a couple years now. Yes, my school has a laminator but they can be pretty stingy about refilling the roll. As a new teacher I feel like I'm always finding things I wish I had laminated. Now I don't have to feel guilty any longer and I can laminate away!
I picked it up at Wal-Mart for $27 and some change. The refill sheets were a bit pricey for 50 sheets @ $14.99. I have read on various teacher blogs before I bought this and plan on purchasing refills from Amazon from now on. I read on a blog that she bought 100 sheets for $15. That's double for the same price! (See, this is why I love teaching math!)
I immediately went home and started playing! Here are a few pics of somethings I laminated.
And some shots of it in action!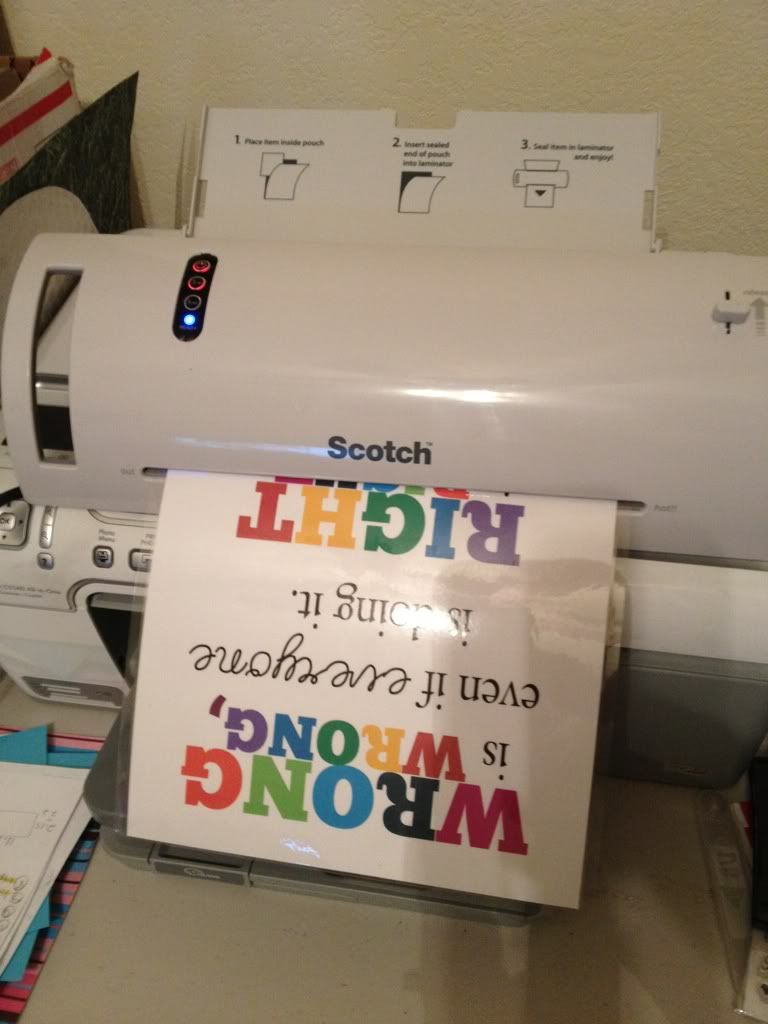 I like the sheets because I can squeeze all the little pieces in that I need.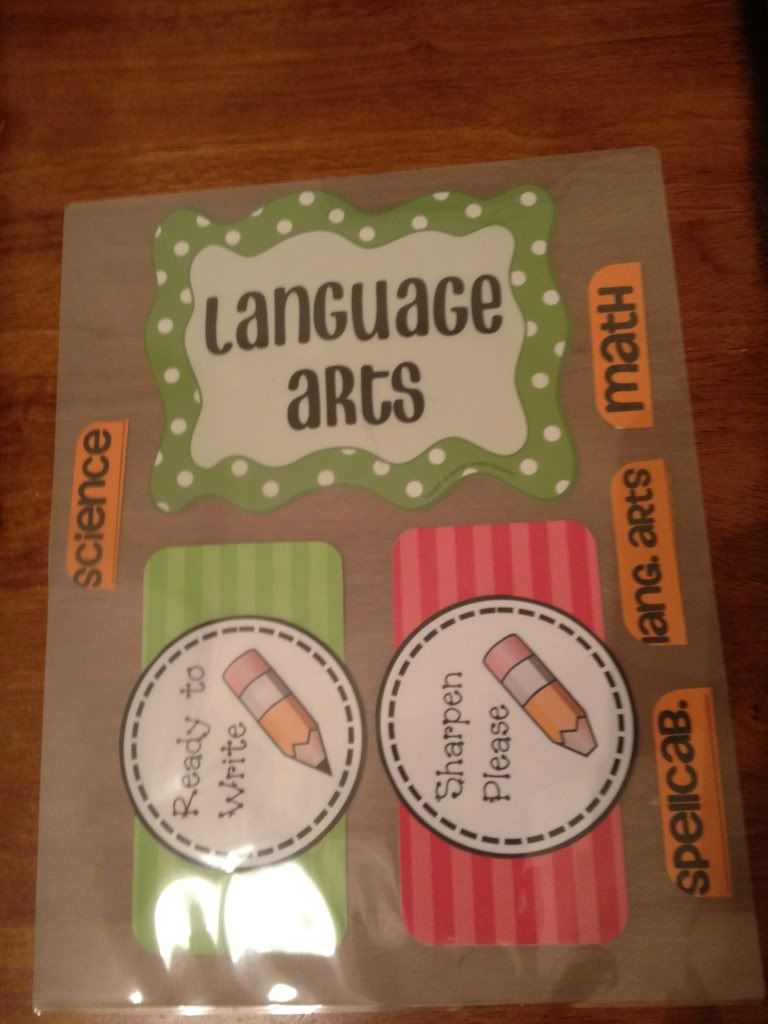 Now I will show you that the to pencil labels I laminated were pretty close together and didn't laminate the best.
I know the picture isn't the best quality, but I just ran the sheet through the laminator again to give it an extra "squeeze" and it seemed to do the trick. But if this doesn't bother you - I highly recommend this product. *Go to my next post to see the finished product for my pencil bins and labels!
Happy laminating!!!