Like most teacher pinterest-ers (Yes, I like to make up words!) I have jumped on the "teacher toolbox" craze! I found the idea on
Pinterest
of course, but I found more details and FAQ from Mrs. Rojas on
Create Teach Share
.
I bought my toolbox from my local Lowes for $16 and some change! You can't be that!
It is actually called the "
Stack-On 22 Drawer Storage Cabinet
". I was surprised how "small" it was. In pictures it always looks bigger. But this little gem is actually the perfect size. It is
roughly
9.6" long, 19.3" wide, and the drawers are 6.3" deep.
I got it home and started making
labels
for it right away! I used Mrs. Rojas dementions to make my own Word document to print my labels. Just visit my TpT store to get an editable version or click
here
.
In case you are wondering the font I used for my labels was FREE from
kevinandamanda.com
called
Howser
.
I will post an easy "How to" with my next post to show you an easy way to print on patterned paper. It saved me a lot of paper!
Here is my tool box after I loaded my patterned paper in it:
But nooooooo - more pinterest searching and I got the itch to paint it.
Thanks to my ever-so-patient hubby ... Here is the final product! I can't wait to put it in my classroom. I will post pictures once my room is complete!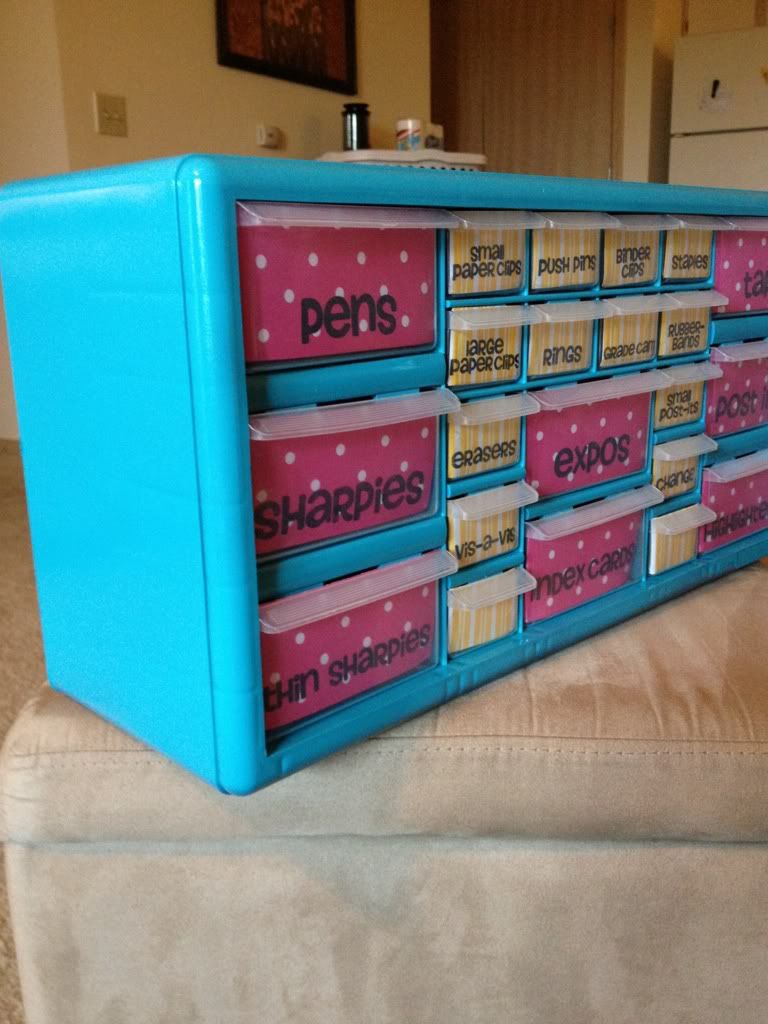 Be sure to check out my next post to see how to print easily on patterned paper! Thanks for stopping in!